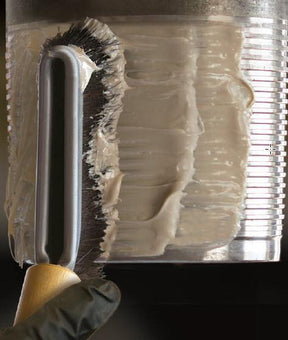 DURING THE SLOWER TIMES PROTECT YOUR THREADS WITH BSC!!
BESTOLIFE® STORAGE COMPOUND was made to extend the life of oil field pipe and tubular goods with its superior protective qualities. BSC will coat machined and threaded surfaces and shields them from rust and corrosion caused by water, salt spray, dirt and debris that they are exposed to during long term storage in some of the harshest environments on earth.
Please contact one of our knowledgeable and experienced sales staff at BESTOLIFE® Corporation to find out how BSC can help you with your storage needs and protect your investment.